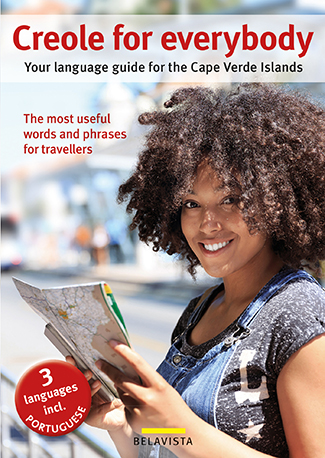 More than just a dictionary …

The Cape Verdean Creole is a purely colloquial language that essentially originated from 15th-through-17th-century Portuguese. Over time, a number of idioms and words, mainly from West African languages have been "creolized" and incorporated into the language. A negligible part of the vocabulary traces its origins from other European languages e.g. French and English.
The following topics are the content of this book:
Arrival and onward journey • First contacts • Overnight stay • Eating and drinking • In the city • Shopping • Leisure activities • Emergency • Time and weather • Travel dictionaries • Signs and inscriptions • Numbers
Each chapter begins with the most commonly used phrases such as greetings and useful questions and answers. At the end of each chapter, you will fi nd a glossary of additional words related to the content of the chapter. This book will acquaint you with the basic knowledge about pronunciation and grammar of the Cape Verdean Creole.
You will fi nd plenty of useful information that will help you deal with issues and situations in daily life such as traditions, customs and how to interact with the local population.
With this book, you have a great opportunity to communicate with the locals and get to know the local gastronomy with its excellent fi sh dishes!
This book will be an essential help for you to get to know Cape Verde. This language guide is based upon the Barlavento dialect of Cape Verdean Creole. The Barlavento dialect is spoken on the islands of Boa Vista, Sal, São Nicolau, São Vicente and Santo Antão.
ISBN 978-3-86264-730-9 | info@editionbelavista.com
E-Book: 11,99 GBP
order now